Teach the teacher 26 november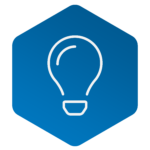 Vanuit het concept 'Thema middag' van de Koepel Opleiding wordt op 26 november 2021 een hele middag gewijd aan een workshop die als teach the teacher is opgezet. 
In deze workshop zal kennisgemaakt worden met het nieuwe E-portfolio (van ReConcept) dat is afgestemd op het nieuwe opleidingsplan LOGO. 
De workshop is interactief van opzet waarin in twee dan wel drietallen geoefend zal worden met het E-portfolio en de nieuwe facetten van LOGO.